New Trier East High School


Class of 1974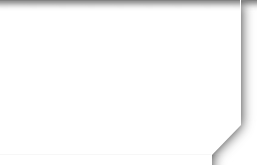 Joe Goldman
Profile Updated:
October 9, 2014
| | |
| --- | --- |
| Residing In: | Evanston, IL USA |
| | |
| --- | --- |
| Spouse/Partner: | As of this morning, it was Nancy, but it is now 4:00 p.m., and you never know these days. |
Children:
Danny and Libby. I haven't paid the hospital bills yet, so they won't release the dates to me. Frankly, More…

I can't blame 'em. All I can remember is that these births were some time in the '90's.
| | |
| --- | --- |
| Occupation: | Handing out fliers for Subway restaurants. |
| | |
| --- | --- |
| Military Service: | Department of Coiffing the Blonde Female Cadets. |
Yes! Attending Reunion
During reunion weekend (Oct 10-12th)would you be interested in gathering with any subgroup either from NT or to share current interests/ occupations? Anything is possible!
Other Girls Life Guards Reunion
Who was your advisor and what/ who do you remember from advisory?
Bob Ward...the coolest, best-est guy ever. What was neat about advisory was how well we really did get to know each other after four years, despite all of us running in completely different circles. I have a great affection, to this day, for all the guys in that group.
Did you attend college? Which one? Do you remember other New Trier classmates who attended the same college? If so, who?
Yes, I attended the Las Vegas School of Card Dealing. Owing to their MIT-like admissions standards, and my dismal record at NTE, I was initially wait listed, as I was at a local floral arranging school. But luck prevailed, and I completed their rigorous 7 month curriculum.
Comments:
Different topic:

You folks on the committee lend a tremendously generous amount of your volunteer time in putting together all these reunions. Hats off to all of you for making them happen, and keeping this fine class together. Your efforts go largely unthanked and unrecognized.
School Story:
It was neat to be a senior. It felt really good to finally not feel like such a twerp around there; and instead, to be a student who was on the top rung, and knowing all the ropes. Also, frienships deepened. I finally started having platonic friendships with a number of the gals, and previously in my life I'd never really experienced that. Ann Spilman, Bobbie Graff, Cindy Graves, Pam Rearick, Michelle Terrill (NTE's version of Joni Mitchell the earth child, in my opinion), Wendy Reese (we used to get high together), to randomly name a few. Such nice moments we shared during the school day. I'd kill to find Ann Spilman, if anyone has her contact information. How excruciating it was to read of Sally's passing this past year. I routinely think about my senior year...and as I said, it just felt neat.