New Trier East High School


Class of 1974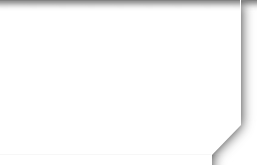 Message Forum
10/13/14 08:15 AM
#20

The 40th reunion Saturday night was a blast and very successful event, I'm sure everyone that attended had a wonderful time. I'd like to that the reunion committee for all their hard work and efforts in not only coordinating Saturday nights function at the Skokie Country Club (fantastic venue), but the entire two day reunion events.

Thank you Wade, Mitch, Randy, Meridith, Margaret, Bonnie, Paula, Merry Ann, Megan and Mavonne, for a job well done!!! I hope all our fellow classmates who came to Chicago from distanct places made it safely back to their homes. Wishing everyone continued success and happiness in their professional and personal lives!!

Jeff Barkwill
10/13/14 08:45 AM
#21

To: John Anderson, the guy who already posted 50 odd photos. John, thank you a million. You've done the lord's work. Quickly, those who attended and those who didn't can touch in one last bit of time to relive not only a great time, but beautiful one as well. If any of you have photos, puuullllleeeezzze, get 'em up here ASAP. Now is the time people are checking this site, not next March. Don't procrastinate - do it tonight!
10/13/14 09:44 AM
#22

If anyone has photo's from the weekend to post, use the "contact us" link on the left hand navigation bar to request "photo gallery creator" administrative priviledges, and you will be given access to this easy to use utility. And thanks to Mark Anderson for being the "alpha" creator of a photo gallery.
10/13/14 09:51 AM
#23

Fantastic weekend! I am sorry I missed Friday, but well made up for it Saturday and Sunday. I brought my wife and she had a wonderful time as well! You all made Beth feel most welcome and engaged which is not always the case in events such as this. I was so happy to reconnect with my Sears classmates (family) as well. Thanks so much to the Reunion Committee for their work, attention to detail and their creativity. As years are now flying by in the blink of an eye, I look forward to seeing all of you in 10 blinks.
10/13/14 01:40 PM
#24

I believe that Joe Goldman put into words what I could not! Thank you is not enough for all of the hard work that went into this weekend. I attended every single event and was glad that I did. For those who did not attend, you were missed! I spoke with many classmates who were nervous about attending. I was not sure I would go, but I am so happy I did! Thank you a million times over to the wonderful committee for putting all of this together. We love you all and pray that you are not too tired of doing this. My hope is that we can have an informal gathering for 45! I will certainly be there!
10/13/14 02:55 PM
#25

I need to add to everyone's comments: THANK YOU, THANK YOU for all of your hard work and attention to detail, Reunion Committee! I had such a wonderful time at all the events I attended. There are a lot of amazing people in the Class of '74 and I am so grateful to be a part of it. As Debbie and I briefly discussed, there were some butterflies (especially for me when I was walking alone into the Happ Inn.) But after about 2 minutes, the welcoming atmosphere and energy of this group surrounded me and I never looked back. I so appreciate you all and can't wait for the next time we can get together. Thank you again, Randy, Mitch, Paula, Meredith, Margaret, Merry Ann, Wade, Bonnie and Patrice (and our FB folks Megan and Mavonne!) for everything you have done to keep us together!!
10/13/14 09:57 PM
#26

The School Tour Photos are now available on the 40th Reunion Photo's link above.
10/14/14 09:31 AM
#27

The reunion was a blast from the past! What fun reconnecting with so many people after 40 years. Thank you members of the Reunion Committee for all of your planning efforts!
10/14/14 02:01 PM
#28

Thanks for a great job , done by the committee ! I enjoyed the food, memories and old friends. I am looking forward to the next one. Again thank you for so much fun ! Charlie
10/14/14 03:27 PM
#29

Ditto to all the comments - what a fantastic event and I so look forward to the next!

Jill
10/15/14 01:30 PM
#30

Kudos to the Reunion Committee for planning such a fun & successful weekend! I can't tell you how many people I got to see from my past (3 different feeder schools to NTE...Faith Hope, Howard Jr High, Washburne). Even more fun to meet some of the people that I never met during high school! A extra "high 5" for the excellent communication! Love the website. Now...to track down more of the Missing in Action for the next reunion!
10/19/14 03:14 PM
#31

so it was so fun for all of us that are local to see the effort that the out of towners made to come in. We now have this site to connect all of the classmates that might not have made it in this time. We can reach so many people with this site that everyone should reach out to at least one friend of out class. This way we can communicate even if its not face to face. send pictures and notes to all you want to talk with.

Post the pictures, thanks again to mark anderson for all the pictures it means so much!!

Mitch
10/29/14 08:16 AM
#32

Is it possible to order the group shot? I must have missed how to buy one during the party.
10/29/14 03:22 PM
#33

The group photo's are available from:

Tom Killoran Photography
11316 S. Harlem Ave.
Worth, IL 60482
708-361-0025
09/06/15 11:21 PM
#34


I had known him as the best cheerleader from the bleachers with that booming voice, present at every game. If we'd had male cheerleaders, he undoubtedly would have been our captain.

He did greet me at the reunion, and as it turned out, offered me a ride home-way out of his way.
We shut Skokie Country Club down along with Jerry Braun, and headed over to John Martin's house in Glencoe, where Jerry was an honored guest for the weekend.
Well past midnight,John got up with a smile and we hung out for another hour- chatting, laughing, and connecting. There were times that night that I felt like we were back in highschool, and we all looked and felt like teenagers, a time warp.
When Dave dropped me off at about 3:00 am, I felt like the wonderful evening, seeing so many friends, was ending too soon. We planned to get together in downtown
Chicago.
Well, we did. During a lovely evening together, he told me that his favorite part of his job was the kids he met at schools, how happy they were to meet the Mayor of their town. I think he was inspired and motivated by these children.
I had to bring up the subject to Dave of taking better care of himself. It seemed to me that he was putting himself last. He liked the idea, but got caught up in holiday commitments and responsibilities. He sent me a text apologizing for how busy he had been, promising to get together soon. That pleased me, but I had a knawing feeling about his health, a sense of urgency about it. A few days later, when I heard of his passing... my heart sank. What a loss to his family, his friends, his law firm, Park Ridge, and me too.
Thank you Dave for the contributions you made to so many of us. Your enthusiastic spirit and honorable sense of justice rubbed off a bit on all of us who knew you. Peace be with you, dear Dave
Blessings and Love, Annie
01/01/16 09:37 AM
#35

Born in 1956, in 2016 we will turn 60. What will that mean for you? What have you learned? What do you aspire to? Post here with your thoughts and share with the rest of us.
01/02/16 12:42 PM
#36

Well, this Wednesday January 6th I will be 60 years old.

Just a moment to say I'm happy to be here or like Kieth Richards says, "I'm happy to be anywhere !"

A moment to remember those we knew who are no longer here. Some who have passed since our 40th Reunion in 2014.

A moment to count the blessings I have, which are numerous. And try not to regret the past or wish to shut the door on it.

Words I have learned to live by, "God grant me the serenity to accept the things I cannot change. The courage to change the things I can. And the wisdom to know the difference."

Happy 2016 to one and all !

Henry King Lahey
01/02/16 05:27 PM
#37

I will be turning 60 in April,.... most importantly, my fantastic wife and I will be celebrating our 30th wedding anniversary in July. How anyone puts up living with me for that long is a mystery to me,....LOL.

I've learned about parenthood, and in spite of our shortcomings, my wife and I are very proud of our two grown children. Both are college graduates and are now out on their own pursuing their own careers.

I've learned about working with others, and in spite of different lifestyles, cultures, interests, etc., I've come to appreciate how everyone, when motivated to do so, will come together to meet a common goal. This includes work, volunteering and friendship.

I've learned that over the years, NewTrier and Joseph Sears alumni have generally overcome past differences, whether financial, job-related, personal, educational, lifestyle, beliefs, etc., to appreciate each other. I especially came to appreciate my Sears classmates, as our JHS was one of the most represented during our 40th NTE reunion. We are a tight-knit bunch, as evidenced in our group photo at the reunion, and during the fun-filled trolley car ride through Kenilworth the following day. Thanks Paula, Merry Ann, etc.!

I look forward to enjoying our new home in Wisconsin, growing our circle of friends, and watching our kids excel in their personal lives and careers. I look forward to keeping in contact with my NTE and Joseph Sears friends.
02/03/16 08:16 AM
#38

Sorry I missed it. I want to go swimming at Elder Lane.
03/25/19 08:55 PM
#39

Dear fellow NTE Class of '74 alumni:: I'm saddened to share the news about the passing of another classmate. Rick Lacey was killed in an automobile accident last September in Florida. Rick was a husband and a father of five children and several grandchildren.

Rick and I were best friends during our New Trier days. He was always funny, quick-witted and inclusive of others, no matter their backgrounds. Rick was also the ultimate non-conformist; while he was a brilliant guy, studying, working in class, etc., never interested him. Rick disliked school so much, he ended up dropping out of New Trier before his senior to work instead. He returned the following year to finish high school and get his degree.

Around that time, Rick converted to Christianity, and began to help others who were struggling with their own faiths. While I still considered him a good friend, our paths began to separate; I spent the next several years chasing my college degree and figuring out my work career, while Rick was happy enough to work in factory jobs, driving trucks, etc. While Rick was not exactly your traditional student, he learned a lot through reading and listening to others.

My memories of Rick included driving to almost all NTE football games, both home and away, during our junior year, skitching behind cars during snowstorms, hanging out at my family's cabin in Whitewater, WI and driving to god-knows-where in his family's Volkswagen Beetle. And, since he looked a lot older than the rest of us, Rick was able to leverage his looks by buying beer and liquor for the rest of us. Yep, we managed to kill a lot of brain cells together back in those days.

While Rick was physically strong (thereby earning the nickname "Ape"), he was not terribly athletic. He struck out 99% of the time in Kenilworth Little League Baseball, yet the one time I saw him hit the ball resulted in one of longest home runs in league history.

I'll always remember Rick for all of the laughs we shared (I was amazed at his imagination and all of the crazy shit he could think up), the heart-to-heart discussions about life (he almost convinced me one time that the U. S. needed to switch to a communist-style of government. Luckily, common sense prevailed), and just all of times we spent just hanging out.

Last time I remember seeing Rick was during the 1990 Sears reunion at the skating house next to Townley Field. He was happy, still funny to listen to, and enjoying life as a father.

I'm thinking that with his early conversion to Christianity, Rick already punched his ticket to heaven. As for me, I remain a work in progress for the afterlife.

Sorry to take so long in waxing nostalgia about Rick. I will always have great memories of Rick. Feel free to add your thoughts about Rick here.
03/26/19 06:08 AM
#40

Even though I didn't know Rick, your recollections of him made me wish I did. I am a Christian as well, so I will look him up in the afterlife. :)
03/26/19 10:17 AM
#41

Hi Sean .... you can never wax too nostalgic when talking about an old NTE pal. We were all blessed to know so many remarkable kids when we were there, with such diverse interests and personalities. Sorry to hear about Rick's passing, and under such tragic circumstances. He had a strong faith and was a dedicated dad. That's a great way to go through life. Thanks for sharing your memories. And i had a chance to chat with one of your brothers at a business luncheon here in Denver a few weeks ago. Team Kelley going strong! Cheers, Jim B
03/31/19 02:42 PM
#42

Hi Jim. Thanks for posting. Yes, my family is making its mark in Colorado. My son moved to Westminster last summer from Chicago. He's in field sale for Medline, and spends the weekends snowboarding, hiking or going to concerts. He loves it there. My sister, Kathy and her husband are retired and living in Wesfchester. Frank and Kevin live in Littleton and Highlands Ranch. Both own the commercial real estate market in CO. Frank and his wife joined Cherry Creek CC last year and like the country club life.

I'll try to look you up next time I'm in CO so we can meet up.
08/25/19 10:12 AM
#43

Thank you to the reunion team, for continuing to update this website and organize reunions for us.

If possible, larger versions of the entire class reunion "group shot" photos would be grande. (link, if need be) So many faces. As is, it's a bit like trying to find Waldo, for those of us who haven't attended the events.

GLK
08/26/19 04:24 PM
#44

Well said! Don't know if we can scan and post something zoomed in---great idea!