New Trier East High School


Class of 1974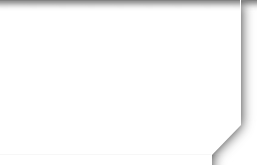 Henry King Lahey
Profile Updated:
August 12, 2014
| | |
| --- | --- |
| Residing In: | Ossining, NY USA |
| | |
| --- | --- |
| Occupation: | Professional Caddy |
Yes! Attending Reunion
During reunion weekend (Oct 10-12th)would you be interested in gathering with any subgroup either from NT or to share current interests/ occupations? Anything is possible!
Phipottamoose
Who was your advisor and what/ who do you remember from advisory?
McFadzen
Did you attend college? Which one? Do you remember other New Trier classmates who attended the same college? If so, who?
Texas Christian University (1979) B. B. A.
Comments:
Caroline Markham ('75)
School Story:
Trudging the road to happy destiny.
Happy Birthday, Jill !! ... ????
Very nice to see you at the 45th Reunion.
Keep the faith !!
Dave died of Colon Cancer in September 2010 at the age of 54. Missed him at our 40 year Reunion lasr October.
Had thoughts about Dave just yesterday...October 27th...42 years since the epic battle in the rain... New Trier East 3, Evanston 0. Remember Coach Chicowski screaming at us that we would remember this game for the rest of our lives before we hit the field for the second half. And Dave Hall went out and absolutely OBLITERATED an all-conference LB named Steve Molitor on the second half kick-off...the ball flew at least 10 feet or more in to the air...Tom Nissly recovered it... and Tim Hall went out on one leg and kicked a 25-yard field goal...just barely clearing the crossbar. And then there was the mouth-piece incident. Seems the Coach was right.
Just a few thoughts on this day March 8, 2015 about my departed friend Dave Schmidt.
It is with regret that I will not be able to attend the wake going on today or the Funeral service scheduled for tomorrow.
Such a sudden and unexpected passing. Hopes and heartfelt prayers today for everyone. I am feeling such a sense of loss. Am having a hard time trying to visualize what New Trier East in the early 1970's would have been like without Dave. I mean what the hell is a "Phipottamose" ? I remember the 1973 Football season....I didn't play a whole lot...which was not an easy thing for me. But it didn't stop Dave and a few others from starting up my own cheering section.... "We want Lahey, We want Lahey..." and I could always make out Dave's voice at the top of all that noise. Don't know what I did to deserve that but I am forever grateful for his larger than life spirit and energy.
Dave overcame a lot of adversity and I need to learn from that example today. I admired that he became a successful Lawyer...and later a succesful politician...Mr. Mayor...my friend. Even though he was a Republican and even though he pulled for the Red Wings...he was my friend. He had seemed to really find a happy space in recent years. Many pictures of a very happy Grandpa on Facebook and many great adventures around the world. Wouldn't have thought that the 40th Reunion last October was the last time I would ever see him.
So Dave...may the wind be always at your back... I will miss you. You were my friend.
Henry King Lahey
Hi Jill.

So very nice to see you at the Reunion.

Still am kind of taken back that it took me over 40 years to find out you were an SMU girl at the same time I was @ TCU.

I certainly chased around Northwest Highway and Greenville Avenue a little when I was down there... attended some TCU-SMU games in the Cotton Bowl and saw a few concerts @ Moody Coliseum. I was actually accepted @ SMU as well as TCU.

This is the best SMU joke I ever heard...Why was Eric Dickerson disappointed when he became the #1 Draft Pick of the then Los Angeles Rams ???....because he knew he would have to take a pay-cut from his "gig" @ SMU !...ba-da- bing !!

Talk of a 40 year Reunion with my old crew from TCU maybe sometime in the Spring.

Always some reasons left to visit Texas.

Could certainly see a little Texas strut in you girl...trust me that's never a bad thing.

Look me up on Facebook...Henry K. Lahey

Hopes and prayers always.

Henry King Lahey
Hi Anne.

Have been looking around on Facebook for you. Found someone who goes by Anne McMurray from New Trier High School from Glencoe but was born in 1969 ??

Anyway, I can't belive it took 40 years for us to finally get aquainted and figure out that we're just a couple of the stubborn Irish Nation.

Certainly would like to keep in touch. Felt a very nice vibe talking with you Anne. If there had been a dance floor I'm sure I would have asked you to dance..

You can find me on Facebook...Henry K. Lahey...currently of Ossining, New York. You can email me (hlahey007@gmail.com) or you can call or text me @ (847-571-3061).

Season is over here in New York in another month or so. I think my Sister in Mount Prospect talked about having Thanksgiving dinner this year and Scott Ellison has extended a kind of whenever I need it invitation to stay with him and his wife in Cary.

I know I've been described as a "good man" by many people I know. And I'm like you I've never been married or had any children that I know about.

Hopes and prayers today andalways Anne.

Sincerely,

Henry King Lahey