New Trier East High School


Class of 1974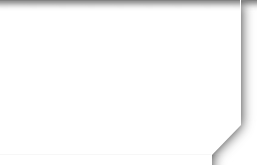 Message Forum
05/12/14 07:47 AM
#2

Leslie Arnold is listed as passing away, she has not.
07/22/14 12:48 PM
#3

Jerry Maatman is also listed as deceased, I just checked with him and he says he is still breathing!
07/23/14 01:32 PM
#4

We sort of feared that we might add someone to the deceased list that was still on the right side of terra firma. But yikes, I've done it twice. Oh well, it is terrific to know that these two members of our class are doing well. Thanks for the updates.
07/23/14 03:25 PM
#5

whew! what a close call for Jerry! i recall he was on the golf team and a heckuva player back then. this just confirms that golfers never die. they just run out of balls. or something along those lines.
07/24/14 11:14 AM
#6

LOL! I told Jerry he should come to the reunion and freak everybody out!
07/24/14 04:09 PM
#7

Just have to say, welcome back Jerry!
09/04/14 07:21 PM
#8

I hope I do not get listed as deceased ... I have already paid for this shindig.

See you all there Sat eve, and re-live the days of caddying at Skokie with Tim Hall and Bill Targun and Terry Michel, plus try to figure out which bunkers we used to jump over on our mini-bikes in the winter of 70/71 with Jim Kirby. Mine was Lil Indian 5 HP, and Kirbs had a chopper. We used to ride them over to Laura Fisher's parties with Nancy G on the back seat, going 45 or more on Sheridan with PF Flyers for brakes...

Maybe i SHOULD be on the deceased list.

Anyone finding Monty and gettnig him to come back gets free drinks all night from me.
09/29/14 11:13 AM
#9

was hoping to see stephanie massey as missing but she is not is she coming to this event

I have a iserv.net email can anyone send her a request?

Mitch
10/08/14 02:16 PM
#10

Although Maureen (Moe) Reynolds graduated in 3 years, she still was essentially in our class. I just learned last night, after searching for years, that she apparently passed away in 1992. She was probably my closest friend at New Trier, then we lost touch after that. Here's the Trib obit: http://articles.chicagotribune.com/1992-05-02/news/9202080923_1_winnetka-sts-miss-reynolds
10/10/14 03:30 PM
#11

Thanks so much for the committee's hard work on this reunion. Unfortunately, I won't be able to attend--but I promise to make the next one! It's great to see so many old friends on the website. What a journey we've all had, and it was a special union to share some of our most vulnerable years together. All my best (and to Al Hurley-- BWANA BWANA ZIMBA!!) ... Goody
10/11/14 10:21 AM
#12

Hi To Whomever Reads This,

Have a great time. Thanks for all the hard work putting it together. I cancelled last minute

and I would have loved to come, it just wasn't possible.Please know I appreciate the time passed and the people who impacted my life. Hope to see you in five. Best, Maggie Gautier

10/11/14 02:33 PM
#13

A shout out and huge thank you to the reunion committee for all that you did! Wishing everyone a great time at the reunion. Wish I could be in town for it, but unfortunately had a conflict. Have a fabulous night tonight reunion goers!! Post pics please so that I can live in the moment through all of you. :))
10/12/14 07:41 AM
#14

Thanks to everyone on the reunion committee for the job you did, it was a really good time and great to see everyone. Thank god for name tags.
10/12/14 09:27 AM
#15

Maggie g missed seeing you! Had a great time at the excellent perfectly planned event! When is our next one? Many big thanks to all those who worked on this well executed event! And no loud music! Amen. Polly
10/12/14 12:29 PM
#16

Had a great time at every event. Especially liked Elder Lane beach - easy talking with everyone there. A little cool - have the next one in September or August? Maybe even get in the water then!

Huge turnouts! I'll try to find more of those MIA classmates for next time, though.
10/12/14 02:00 PM
#17

Thank you, thank you, thank you to the reunion committee for what must have been lots of hard work and lots of headaches. I was not planning to go, but changed my mind just a few days ago -- I'm so glad I did. The events I was able to attend were great fun. I loved hearing about the paths people had taken (or had been thrust into). I had wonderful conversations with folks I had hung around with at New Trier, and with some whom I barely knew. I've made some new/old friends. Those of you who put this together really did a wonderful job.
10/12/14 04:11 PM
#18

Dear Wade, Paula, Merry Ann, Margaret, Meredith, Randy, Mitch, Patrice, Mavonne, Bonnie, and Megan:

The amount of work you nine no doubt did the past twelve months was huge. You wrote countless emails (right during one's business work day, that must be answered quickly), made phone calls, and coducted loads of evening meetings when one could have been home relaxing. Add to this the personal work each of you hammered out, both during the day or, no doubt, during the evenings as well, on the various sub-projects that each of you took on to make a weekend that included so many events. It is too much for us to even know.

The measly two words "Thank you" simply don't give back enough from all of us beneficiaries for all the effort you put in, let alone great success of all aspects of this past weekend. But I feel I speak for every single one of us when I say THANKS A MILLION JILLION, ZILLION…..we don't do squat, and all of you do a ton, on a purely voluntary basis, no less. Not only are the events great, but realize it: you nine accomplish a thing far, far more valuable than just making fun parties. You keep us together! You nine are the glue that keep a group of people from forty years ago connected, in many cases renewing and recommencing old friendships that damned well need to start up again. And they do! The emails start between us, the phone calls, and I swear to you, the visits as well. If that all isn't golden, I do not know what is. Without you, poof, 99% of the personal relationships we created at NTE forty years ago would have been lost to the wind, decades ago. What a debt we all have to you.

The sole tough thing about reunions, at least for me personally, is the Sunday afternoon when they're done. Poof – all the great people, all the great excitement, the uproarious laughs, the deep, deep, sometimes overwhelming affection shared at seeing an old friend with whom you should have been staying in touch (but don't)….suddenly, it is Sunday afternoon and it is all quiet. Talk about a sense of withdrawal, my word. It is like going from 100 m.p.h. to zero in but moments, socially speaking.

I think that I am not the only one who wishes, however absurdly, that one could somehow capture a lot of the great vibes and even the people themselves into a bottle, and uncork that baby at times during the year when you would just kill for a bit of the excitement, and the great zing that comes from the intense sense of friendship from a set of people from way long ago, people who shared life with you in some very formative and yes, some very great years, despite the miasma of disgust experienced walking into a driver's ed class, a gym class first period, algebra that Albert Einstein himself would have avoided out of sheer terror, and for the most blessed of us all, breakfast club.

What can I say – thanks, thanks, and yet thanks again for your twelve months of ongoing work each week. And let me point out that each event went great. You tore the cover off the ball in terms of the crucial details, the logistics and the special touches. Every darned thing worked flawlessly. The rest of us merely sat back and enjoyed every minute of it, while all of you were keeping an eye on the many behind the scenes elements that needed preparation, watching and work itself. We NTE '74 gang are so lucky to have you. Please, please once again give us your magic dust for the reunion five years from now, 2019. For me, it is mentally on my calendar already.

Muchos gracias, merci beaucoup, danke schon….you get the idea.

Wishing all of you and yours reading this post nothing but the best in happiness and health the next bunch of years,

Yours,

Joe Goldman
10/12/14 04:37 PM
#19

The photos I shot can be found on the link on the top of the page titled "40th Reunion Photos".

If I didn't get you, sorry. Also if I did get you and it isn't here, then it did't turn out. If you are in here and you don't like the picture, let me know and I will remove it. I wasn't planning on being the photographer when I got there, so please excuse any lack of quality. I will be better prepared if the committee wants me to take some shots at the next one.

thanks!

Photos from the school tour will be available later.