New Trier East High School


Class of 1974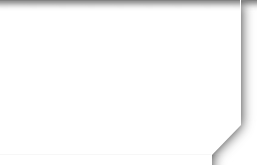 Not a member?
JOIN HERE
Find and click on your name.

WHERE ARE THEY NOW

WHERE WE LIVE
Who lives where - click links below to find out.

1 lives in Alaska
12 live in Arizona
23 live in California
23 live in Colorado
1 lives in Connecticut
1 lives in Delaware
2 live in District Of Columbia
8 live in Florida
5 live in Georgia
141 live in Illinois
3 live in Indiana
2 live in Iowa
1 lives in Kansas
1 lives in Kentucky
2 live in Maine
1 lives in Maryland
9 live in Massachusetts
8 live in Michigan
7 live in Minnesota
3 live in Missouri
4 live in Montana
2 live in Nevada
1 lives in New Hampshire
3 live in New Jersey
3 live in New Mexico
7 live in New York
1 lives in North Carolina
2 live in Ohio
5 live in Oregon
5 live in Pennsylvania
3 live in Tennessee
9 live in Texas
1 lives in Utah
6 live in Virginia
4 live in Washington
8 live in Wisconsin
1 lives in Ontario
3 live in Australia
1 lives in Austria
1 lives in Brazil
2 live in France
1 lives in Israel
2 live in Italy
3 live in United Kingdom
504 location unknown




Show Classmates on map
MISSING CLASSMATES
Know the email address of a missing Classmate? Click here to contact them!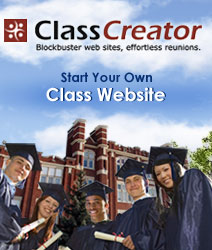 STAY SAFE AND CONNECT WITH CLASSMATES!
Please look at the "Missing Classmates" list. If you are in touch with a missing classmate, invite them to join the site by clicking on the "Missing Classmates" button on this page.
Have pictures? Add them to your profile or to the site.
NTE Class of 1974 Reunion was on Saturday October 19, 2019
A tour of the new New Trier (pictured below) was included.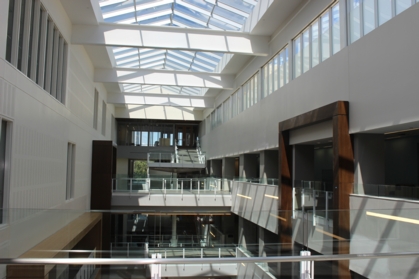 New Trier has undergone a massive renovation! The result is mind-blowing for those of us who remember the old days. The top picture here is the BACK of the building-- facing what we knew as the "Girls Athletic Field> The lower picture is an atrium space. But most of the old stuff remains intact. It's just been added to. In place of the TechArts and Music Building is a new library, a new cafeteria (!!), two new performance spaces, technical classrooms that can shape-shift as needs change, and "gathering places" for students. It's quite shocking.
Here's a photo taken during reconstruction. You are looking at what now faces the "Girls' Athletic Field" (north side of building). Go to http://newtrierfoundation.org/bricks/ for more info and to purchase your very own brick from the old parts that are being replaced.
Photos!
Do you have photos from our time at New Trier? Let's share them. If you have photos, PLEASE POST THEM HERE! Two options: 1) Post them to your profile page (as an example - Check out Jerry Braun's profile); or 2) create a gallery (accessible via the "Photo Gallerys" link in the top navigation bar). If you would like to create a gallery, Contact Randy Pickard at randy.pickard@gmail.com and he will set you up with the permissions needed to create to gallery.
NEW TO THE SITE?
Open "Missing Classmates." (at left) Click your name, create a brief profile.
Our 45th reunion was a ton of fun. Thanks to all that came to the events, particularly those that traveled to make it! For photos from the weekend, click on the Photo Galleries link on the navigation bar at the top of the webpage.
45th Reunion Group Photo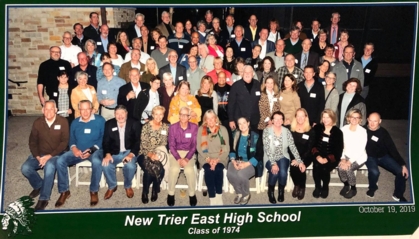 Not able to make it? Here's what you missed (see photos by clicking above):
Saturday, October 19
Classmates met at the school for an in-depth tour including the performing arts area, the automobile shop (who knew?), art and music rooms, and of course, the pool.
Saturday night's Blast at Skokie Country Club was attended by approximately 80 people. Classmates crammed together for a group photo before getting back to socializing, eating and drinking.
The reunion was being brought to you by the volunteer committee:
Meredith Burnett Foster
Merry Ann Ellis Pratt
Margaret Freeman
Wade Keats
Paula McLeod
Randy Pickard
Mitchell Pollakoff
You can also join the facebook page: New Trier East '74 Alums
We STILL need your help! Please check the list of "MIssing Classmates." If you see people you are in touch with, PLEASE invite them to join this site by scrolling to the lower right corner of this page "Missing Classmates" box and entering their email. You can then customize an email that invites them to join up! We will build on this database to make it easy to hold future events and to be in touch with classmates. No one should miss out.
40th Reunion Group Photo
35th Reunion Group Photo
Here's a video made by earlier NTE grads to remind you of what we all share!
Did you have good friends in the Class of 1975? They are building a website in advance of their 40th reunion. If interested in becoming a guest member of their site, request access by filling out the form on http://www.nte75.com/class_contact.cfm