New Trier East High School


Class of 1974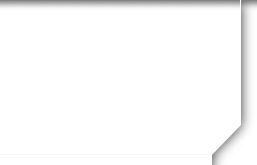 Joe Goldman
Profile Updated:
October 9, 2014
| | |
| --- | --- |
| Residing In: | Evanston, IL USA |
| | |
| --- | --- |
| Spouse/Partner: | As of this morning, it was Nancy, but it is now 4:00 p.m., and you never know these days. |
Children:
Danny and Libby. I haven't paid the hospital bills yet, so they won't release the dates to me. Frankly, More…

I can't blame 'em. All I can remember is that these births were some time in the '90's.
| | |
| --- | --- |
| Occupation: | Handing out fliers for Subway restaurants. |
| | |
| --- | --- |
| Military Service: | Department of Coiffing the Blonde Female Cadets. |
Yes! Attending Reunion
During reunion weekend (Oct 10-12th)would you be interested in gathering with any subgroup either from NT or to share current interests/ occupations? Anything is possible!
Other Girls Life Guards Reunion
Who was your advisor and what/ who do you remember from advisory?
Bob Ward...the coolest, best-est guy ever. What was neat about advisory was how well we really did get to know each other after four years, despite all of us running in completely different circles. I have a great affection, to this day, for all the guys in that group.
Did you attend college? Which one? Do you remember other New Trier classmates who attended the same college? If so, who?
Yes, I attended the Las Vegas School of Card Dealing. Owing to their MIT-like admissions standards, and my dismal record at NTE, I was initially wait listed, as I was at a local floral arranging school. But luck prevailed, and I completed their rigorous 7 month curriculum.
Comments:
Different topic:

You folks on the committee lend a tremendously generous amount of your volunteer time in putting together all these reunions. Hats off to all of you for making them happen, and keeping this fine class together. Your efforts go largely unthanked and unrecognized.
School Story:
It was neat to be a senior. It felt really good to finally not feel like such a twerp around there; and instead, to be a student who was on the top rung, and knowing all the ropes. Also, frienships deepened. I finally started having platonic friendships with a number of the gals, and previously in my life I'd never really experienced that. Ann Spilman, Bobbie Graff, Cindy Graves, Pam Rearick, Michelle Terrill (NTE's version of Joni Mitchell the earth child, in my opinion), Wendy Reese (we used to get high together), to randomly name a few. Such nice moments we shared during the school day. I'd kill to find Ann Spilman, if anyone has her contact information. How excruciating it was to read of Sally's passing this past year. I routinely think about my senior year...and as I said, it just felt neat.
Franker......I still remember the booming sound of all of us in the gym chanting "Franker, Franker" as he worked his very competent magic on the b'ball court, and us cheering him on. An entirely unassuming guy, but what an asset. Frank, you went too soon. RIP good buddy.
Peter's house and mine were a stone's throw from each other. Thus, we saw each other about 18 zillion times growing up and I was often in his home. I knew his siblings and parents reasonably well.
As I saw it while growing up, even by the age of around 12, Peter was the Mick Jagger of Glencoe, then of NTE. As any of you who knew him know....he just had a certain allowable swagger, a totality of coolness, a rakishly bad-boy persona concealing an absolutely niice guy...and many other qualities. But the coolness stood out to me. Even as a kid, he was a rebel who marched to the beat of his own drummer...maybe it was the drummer behind Mick Jagger of the Roling Stones, Mr. Charlie Watts. If it was doing something wrong or against normal childhood behavior, Jerry Braun, I, Peter Niefeld and other uncooperative personalities could easily count on Peter to screw off with us. However, his contempt for square-ass, suburban, American morality stood out to me. I'd say he had a little of the James Dean in him. As many of your girls might recall, he was the heart throb of so many lasses. This was due to the fact that he visibly inherited his mother's looks, and Mrs. Allen was a beauty by any standard.
To me, he reached stellar heights when he played bass guitar with Rob Milburn, Max Wiley, Mike Bodeen, etc. in that great rockabilly group they created, Buckin' Bob and the Bronco's. God, could they belt out the tunes, and entertain us. And to me, that was when my schoolboy friend Peter reached total Mick Jagger-ness, or Keith Richards-ness, if you will. Peter had the cojones to light up a cigarette while performing in our big lunch room, and just like Keith Richards and countless other ultra cool rockers, and put the ignited cigarette into a spare space up where the tuning knobs were at the top of the guitar, during his playing. Talk about f'n cool....to me, he was Keith Richars/Jagger incarnate. With most people of that age, that act would have looked completely pretentious, not to mention grandstanding. But having known Peter so long, I knew it wasn't grandstanding. It was the real him....just cool and suave beyond compare.
Petger I regret terribly your early demise, I miss you of course, and cherish the many good times we shared right on our own block in north Glencoe. You had a lovely family as well.
Joe Goldman
has left an In Memory comment for his Profile.
Chris and I got to know each other senior year. Our gym lockers were right across from each other's, and we'd shoot the breeze a bit before and afer gym. I just loved is very cerebral nature, and certainly a warm personality. Really liked him.
There are many mesures of success in life, and career is but one of them. And on that note, I would like to make clear just how high Chris rose in the advertising industry. He was quiet literally amongst the top of the pack in the world's most important city for advertising, our own New York City. His firm, Olgivy and Mather, is a giant and a top tier player. To become Chief Creative Officer of a firm with such a golden roster of clients says it all. He was an executive with enormous responsibilities. He personally headed up one of the most prestigious ad accounts in the world: IBM. To say that IBM not only has its pick of ad men to use, but is extremely demanding and choosy would be a fair statement. And who did that corporate giant rely on for fifteen years? NTE's very own Chris Wall. Below are remarks from his firm. Just look at the laundry list of giant, ultra-demanding firms who turned to Chris for their work. Way to go Chris!
In 1987, he was hired by BBDO Los Angeles, and helped craft award-winning advertising campaigns such as "What's on Your Powerbook" for Apple. In the 1990s, Wall moved to Ogilvy and Mather, New York, when he served as Chief Creative Officer, leading creation of IBM's worldwide advertising for 15 years.
Steve Hayden, retired Vice Chairman of Ogilvy and Mather Worldwide, and Wall's long-term mentor and friend noted that, under Wall's leadership, IBM's brand value moved from #283 in to #3. Wall also created advertising campaigns for for UPS, Motorola, Kodak, Computer Discount Warehouse and, more recently, Cisco Systems.
George, that has got to be one of the most eloquent and superbly written eulogies I have ever read. It hits with the force of a freight train. Your writing skills are astounding. Thanks for sharing all that.
Joe Goldman
has left an In Memory comment for his Profile.
Tom and I were in the same advisory. I tell ya, that advisory was a hell of an institution. No matter what crowd one was in, or was not in, when you see someone every morning for four years, in one way or another you get to know that person fairly well. As far as I was concerned, Tom was easily in the "cool" crowd, and I was a nuthin'.
First of all, a notable achievement of Tom's: something caught fire in him at the University of Arkansas in the field of chemistry. What did he do? HE WENT AND EARNED A PH.D. IN CHEMISTRY. You read that right: a doctoral degree. He then worked in that field for a number of American corporations.
One reunion year, say the 20th or so, while relaxing after The Main Event at Dave Clark's folk's home over a bowl of weed, he mentioned to me that he didn't live on the North Shore until he started NTE. Talk about being the new kid in an intimidatingly large school, Jeez Louise. Most of us had our coterie of junior high friends on whom to lean on freshman and sophomore year or so, but not those who moved in freshman year. But you'd never have known it with Tom: he was in the thick of it socially more or less from the word go, with that beaming smile of his and quite obviously, very healthy and solid self confidence. I asked him how he did that and he explained that it was due to being from a family of seven children. He said something to the effect of, "When your folks have their attention divided that many ways, you learn pretty well how to fend for yourself." Man, was I touched, impressed, and inspired. RIP, old buddy.
Hi Susie:

Needless to say, lovely to see you at the reunion. Wasn't that an extra hoot in that the facility was essentially in our old 'hood? Good old G-town. That added something very special for me that evening, particularly as I drove down Sycamore Lane, headed there. You could have stuck needless in me at that moment, and my elated mood would not have changed. I spent so much time on Sycamore itself, because my best friend Mitch Schwartz lived there...along with Steve Leavitt. It truly is memory lane for me, especially for those precious years between 5-7 years old, until we moved to Sunset Lane in North Glencoe. Driving down Sycamore that evening, 58 friggin' years after I was playing there....how sentimental and nostalgic could I get? TOTALLY!

I lost your email address and phone, and thus am sending this email through the NTE '74 website. When's good for brunch, my dear?

Wishing you all the best, and please reply by phone (preferable...a conversation with a friend during the dry business day is always such a welcome respite), or, as 99% OF THE HUMAN RACE DOES, EVEN WITH OLD FRIENDS, AND DEAR FRIENDS, a nice, cold email, electrons on a screen, will suffice, if you insist. Don't you just love the invariably warm and cuddly feeling you get from reading a brief set of words, made out of electricity, in emails?

Your curmudgeon friend,

Joe
Dearest Pam:

You and I struck up a friendship senior year. I think perhaps we had a class together. We interacted only on the school grounds, but I clearly remember doing so, as I liked your personality so much...and frankly, I clearly remember your good taste in clothes and god-given good looks! Maybe, just maybe, you recall who I am. However, I want to affirm that if you do not, NO WORRIES IN THE LEAST! I myself at this point have a hard enough time remembering where I put my car keys, so I'll hardly slight anyone who does not recall a passing school pal friendship during our NTE days. Email me directly at joegoldman2236@yahoo.com.

In any event, I wish you nothing but the best, and congratulate you on being retired...something I aspire to being each morning when the goddamned alarm goes off...

Sending the very best wishes,

Joe Goldman
Alex:
Great stuff. You hit the nail on the head, with such poignancy. God, not a single one of us from Glencoe can forget what a monumental shocker that news was. Every cloud, ideally, has a silver lining, and as you said, maybe her terribly early passing had some good in it, with that Youth Center.
Like any guy with a pulse, I was awestruck by Sally's god-given great looks in high school. A lot of good that did me. As in so many other cases, I was petrified to iniitiate move one to get to know her, much less date her. If you women only know the angst we boys went through in the many lovely girls at NTE, only to be stymied by our own terrible inhibitions and timidity.
But as it is said, better late than never. On Green Bay Rd. in Kenilworth during adulthood, I noticed her mother's interior design shop. I called, and was easily put in touch with Sally. To my shock, she remembered me with no trouble. How she did this I'll never know, as we never said a word to each other at NTE, and from my own (arguably warped) conception, I was nearly a compete social non-entity at that high school. This tends to happen when you do not sign up for a single extra-curricular in four years, and did not go out on a single date. Yet still, my memories of NTE and appreciaton for having gone there are great. I love driving down Winnetka Ave. to this day for the nostalgia of it alll, and to re-experience the pride I have in going to a school that displayed such awesome care for us, and was so peerless in its academic richness.
Sally and I commenced a great friendship. We'd have coffee after work, and shared numerous hilarious and rewarding phone conversations. At 48 years old, she still looked like NTE's answer to Julianne Moore, and could have passed for 35. But she couldn't have cared less. She had a totally down to earth personality, unpretentious in every way, and was just a tremendous conversationalist.
How excruciating it was to learn of her passing not long ago. Oh, the unpredictabilities of fate, and how random they are, taking these dear friends of ours, one after the other. Sally raised two fine kids. She of course is missed terribly by all who knew her, family and friends alike. Sally, may you rest in peace.
I was best friends with Roger Roth from virtually the first week I met him, in third grade, until his most unfortunate early passing, during his late '40's, owing to a heart attack.
At our grammar school, North School of Glencoe, Roger was the definitive nice guy. I say this not out of pure nostalgia. Ask anyone from Glencoe, and they'll agree. He had the most pleasant demeanor you could imagine. How he managed to not have any sharp edges to his personality at such a young age I will never know.
He excelled at NTE, but in a most quiet way. Wound up with a class rank of #81 out of our mammoth 913 person class, and hardly broke a sweat in achieving such marks. By senior year, he was the photo editor of our school paper, The New Trier News. Under his stewardship, the NT News won the award from the Associated Press for having the finest high school newspaper photography in the entire state. Roger, of course, was the recipient of the award. He told me about this once, and simply left it at that. During adulthood, his love of art continued. He painted wonderfully, kept up with photography, and enjoyed strumming the guitar.
I was in his home a million times growing up, and was treated by the Roth's as if I were family. Some of you might know his older brother, Doug, NTE '73. Gosh, such nice memories I have of both Roger and his family. Roger got dealt a seriously bad hand in terms of his cardiac health, and those of us who knew him grieve to this day, I'm quite sure. What a guy. Rog, I miss you terribly.