New Trier East High School


Class of 1974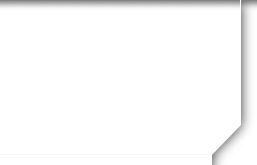 Message Forum
10/12/14 07:41 AM
#14

Thanks to everyone on the reunion committee for the job you did, it was a really good time and great to see everyone. Thank god for name tags.
10/12/14 09:27 AM
#15

Maggie g missed seeing you! Had a great time at the excellent perfectly planned event! When is our next one? Many big thanks to all those who worked on this well executed event! And no loud music! Amen. Polly
10/12/14 12:29 PM
#16

Had a great time at every event. Especially liked Elder Lane beach - easy talking with everyone there. A little cool - have the next one in September or August? Maybe even get in the water then!

Huge turnouts! I'll try to find more of those MIA classmates for next time, though.
10/12/14 02:00 PM
#17

Thank you, thank you, thank you to the reunion committee for what must have been lots of hard work and lots of headaches. I was not planning to go, but changed my mind just a few days ago -- I'm so glad I did. The events I was able to attend were great fun. I loved hearing about the paths people had taken (or had been thrust into). I had wonderful conversations with folks I had hung around with at New Trier, and with some whom I barely knew. I've made some new/old friends. Those of you who put this together really did a wonderful job.
10/12/14 04:11 PM
#18

Dear Wade, Paula, Merry Ann, Margaret, Meredith, Randy, Mitch, Patrice, Mavonne, Bonnie, and Megan:

The amount of work you nine no doubt did the past twelve months was huge. You wrote countless emails (right during one's business work day, that must be answered quickly), made phone calls, and coducted loads of evening meetings when one could have been home relaxing. Add to this the personal work each of you hammered out, both during the day or, no doubt, during the evenings as well, on the various sub-projects that each of you took on to make a weekend that included so many events. It is too much for us to even know.

The measly two words "Thank you" simply don't give back enough from all of us beneficiaries for all the effort you put in, let alone great success of all aspects of this past weekend. But I feel I speak for every single one of us when I say THANKS A MILLION JILLION, ZILLION…..we don't do squat, and all of you do a ton, on a purely voluntary basis, no less. Not only are the events great, but realize it: you nine accomplish a thing far, far more valuable than just making fun parties. You keep us together! You nine are the glue that keep a group of people from forty years ago connected, in many cases renewing and recommencing old friendships that damned well need to start up again. And they do! The emails start between us, the phone calls, and I swear to you, the visits as well. If that all isn't golden, I do not know what is. Without you, poof, 99% of the personal relationships we created at NTE forty years ago would have been lost to the wind, decades ago. What a debt we all have to you.

The sole tough thing about reunions, at least for me personally, is the Sunday afternoon when they're done. Poof – all the great people, all the great excitement, the uproarious laughs, the deep, deep, sometimes overwhelming affection shared at seeing an old friend with whom you should have been staying in touch (but don't)….suddenly, it is Sunday afternoon and it is all quiet. Talk about a sense of withdrawal, my word. It is like going from 100 m.p.h. to zero in but moments, socially speaking.

I think that I am not the only one who wishes, however absurdly, that one could somehow capture a lot of the great vibes and even the people themselves into a bottle, and uncork that baby at times during the year when you would just kill for a bit of the excitement, and the great zing that comes from the intense sense of friendship from a set of people from way long ago, people who shared life with you in some very formative and yes, some very great years, despite the miasma of disgust experienced walking into a driver's ed class, a gym class first period, algebra that Albert Einstein himself would have avoided out of sheer terror, and for the most blessed of us all, breakfast club.

What can I say – thanks, thanks, and yet thanks again for your twelve months of ongoing work each week. And let me point out that each event went great. You tore the cover off the ball in terms of the crucial details, the logistics and the special touches. Every darned thing worked flawlessly. The rest of us merely sat back and enjoyed every minute of it, while all of you were keeping an eye on the many behind the scenes elements that needed preparation, watching and work itself. We NTE '74 gang are so lucky to have you. Please, please once again give us your magic dust for the reunion five years from now, 2019. For me, it is mentally on my calendar already.

Muchos gracias, merci beaucoup, danke schon….you get the idea.

Wishing all of you and yours reading this post nothing but the best in happiness and health the next bunch of years,

Yours,

Joe Goldman
10/12/14 04:37 PM
#19

The photos I shot can be found on the link on the top of the page titled "40th Reunion Photos".

If I didn't get you, sorry. Also if I did get you and it isn't here, then it did't turn out. If you are in here and you don't like the picture, let me know and I will remove it. I wasn't planning on being the photographer when I got there, so please excuse any lack of quality. I will be better prepared if the committee wants me to take some shots at the next one.

thanks!

Photos from the school tour will be available later.
10/13/14 08:15 AM
#20

The 40th reunion Saturday night was a blast and very successful event, I'm sure everyone that attended had a wonderful time. I'd like to that the reunion committee for all their hard work and efforts in not only coordinating Saturday nights function at the Skokie Country Club (fantastic venue), but the entire two day reunion events.

Thank you Wade, Mitch, Randy, Meridith, Margaret, Bonnie, Paula, Merry Ann, Megan and Mavonne, for a job well done!!! I hope all our fellow classmates who came to Chicago from distanct places made it safely back to their homes. Wishing everyone continued success and happiness in their professional and personal lives!!

Jeff Barkwill
10/13/14 08:45 AM
#21

To: John Anderson, the guy who already posted 50 odd photos. John, thank you a million. You've done the lord's work. Quickly, those who attended and those who didn't can touch in one last bit of time to relive not only a great time, but beautiful one as well. If any of you have photos, puuullllleeeezzze, get 'em up here ASAP. Now is the time people are checking this site, not next March. Don't procrastinate - do it tonight!
10/13/14 09:44 AM
#22

If anyone has photo's from the weekend to post, use the "contact us" link on the left hand navigation bar to request "photo gallery creator" administrative priviledges, and you will be given access to this easy to use utility. And thanks to Mark Anderson for being the "alpha" creator of a photo gallery.
10/13/14 09:51 AM
#23

Fantastic weekend! I am sorry I missed Friday, but well made up for it Saturday and Sunday. I brought my wife and she had a wonderful time as well! You all made Beth feel most welcome and engaged which is not always the case in events such as this. I was so happy to reconnect with my Sears classmates (family) as well. Thanks so much to the Reunion Committee for their work, attention to detail and their creativity. As years are now flying by in the blink of an eye, I look forward to seeing all of you in 10 blinks.
10/13/14 01:40 PM
#24

I believe that Joe Goldman put into words what I could not! Thank you is not enough for all of the hard work that went into this weekend. I attended every single event and was glad that I did. For those who did not attend, you were missed! I spoke with many classmates who were nervous about attending. I was not sure I would go, but I am so happy I did! Thank you a million times over to the wonderful committee for putting all of this together. We love you all and pray that you are not too tired of doing this. My hope is that we can have an informal gathering for 45! I will certainly be there!
10/13/14 02:55 PM
#25

I need to add to everyone's comments: THANK YOU, THANK YOU for all of your hard work and attention to detail, Reunion Committee! I had such a wonderful time at all the events I attended. There are a lot of amazing people in the Class of '74 and I am so grateful to be a part of it. As Debbie and I briefly discussed, there were some butterflies (especially for me when I was walking alone into the Happ Inn.) But after about 2 minutes, the welcoming atmosphere and energy of this group surrounded me and I never looked back. I so appreciate you all and can't wait for the next time we can get together. Thank you again, Randy, Mitch, Paula, Meredith, Margaret, Merry Ann, Wade, Bonnie and Patrice (and our FB folks Megan and Mavonne!) for everything you have done to keep us together!!
10/13/14 09:57 PM
#26

The School Tour Photos are now available on the 40th Reunion Photo's link above.
10/14/14 09:31 AM
#27

The reunion was a blast from the past! What fun reconnecting with so many people after 40 years. Thank you members of the Reunion Committee for all of your planning efforts!
10/14/14 02:01 PM
#28

Thanks for a great job , done by the committee ! I enjoyed the food, memories and old friends. I am looking forward to the next one. Again thank you for so much fun ! Charlie
10/14/14 03:27 PM
#29

Ditto to all the comments - what a fantastic event and I so look forward to the next!

Jill
10/15/14 01:30 PM
#30

Kudos to the Reunion Committee for planning such a fun & successful weekend! I can't tell you how many people I got to see from my past (3 different feeder schools to NTE...Faith Hope, Howard Jr High, Washburne). Even more fun to meet some of the people that I never met during high school! A extra "high 5" for the excellent communication! Love the website. Now...to track down more of the Missing in Action for the next reunion!
10/19/14 03:14 PM
#31

so it was so fun for all of us that are local to see the effort that the out of towners made to come in. We now have this site to connect all of the classmates that might not have made it in this time. We can reach so many people with this site that everyone should reach out to at least one friend of out class. This way we can communicate even if its not face to face. send pictures and notes to all you want to talk with.

Post the pictures, thanks again to mark anderson for all the pictures it means so much!!

Mitch
10/29/14 08:16 AM
#32

Is it possible to order the group shot? I must have missed how to buy one during the party.
10/29/14 03:22 PM
#33

The group photo's are available from:

Tom Killoran Photography
11316 S. Harlem Ave.
Worth, IL 60482
708-361-0025
09/06/15 11:21 PM
#34


I had known him as the best cheerleader from the bleachers with that booming voice, present at every game. If we'd had male cheerleaders, he undoubtedly would have been our captain.

He did greet me at the reunion, and as it turned out, offered me a ride home-way out of his way.
We shut Skokie Country Club down along with Jerry Braun, and headed over to John Martin's house in Glencoe, where Jerry was an honored guest for the weekend.
Well past midnight,John got up with a smile and we hung out for another hour- chatting, laughing, and connecting. There were times that night that I felt like we were back in highschool, and we all looked and felt like teenagers, a time warp.
When Dave dropped me off at about 3:00 am, I felt like the wonderful evening, seeing so many friends, was ending too soon. We planned to get together in downtown
Chicago.
Well, we did. During a lovely evening together, he told me that his favorite part of his job was the kids he met at schools, how happy they were to meet the Mayor of their town. I think he was inspired and motivated by these children.
I had to bring up the subject to Dave of taking better care of himself. It seemed to me that he was putting himself last. He liked the idea, but got caught up in holiday commitments and responsibilities. He sent me a text apologizing for how busy he had been, promising to get together soon. That pleased me, but I had a knawing feeling about his health, a sense of urgency about it. A few days later, when I heard of his passing... my heart sank. What a loss to his family, his friends, his law firm, Park Ridge, and me too.
Thank you Dave for the contributions you made to so many of us. Your enthusiastic spirit and honorable sense of justice rubbed off a bit on all of us who knew you. Peace be with you, dear Dave
Blessings and Love, Annie
01/01/16 09:37 AM
#35

Born in 1956, in 2016 we will turn 60. What will that mean for you? What have you learned? What do you aspire to? Post here with your thoughts and share with the rest of us.
01/02/16 12:42 PM
#36

Well, this Wednesday January 6th I will be 60 years old.

Just a moment to say I'm happy to be here or like Kieth Richards says, "I'm happy to be anywhere !"

A moment to remember those we knew who are no longer here. Some who have passed since our 40th Reunion in 2014.

A moment to count the blessings I have, which are numerous. And try not to regret the past or wish to shut the door on it.

Words I have learned to live by, "God grant me the serenity to accept the things I cannot change. The courage to change the things I can. And the wisdom to know the difference."

Happy 2016 to one and all !

Henry King Lahey
01/02/16 05:27 PM
#37

I will be turning 60 in April,.... most importantly, my fantastic wife and I will be celebrating our 30th wedding anniversary in July. How anyone puts up living with me for that long is a mystery to me,....LOL.

I've learned about parenthood, and in spite of our shortcomings, my wife and I are very proud of our two grown children. Both are college graduates and are now out on their own pursuing their own careers.

I've learned about working with others, and in spite of different lifestyles, cultures, interests, etc., I've come to appreciate how everyone, when motivated to do so, will come together to meet a common goal. This includes work, volunteering and friendship.

I've learned that over the years, NewTrier and Joseph Sears alumni have generally overcome past differences, whether financial, job-related, personal, educational, lifestyle, beliefs, etc., to appreciate each other. I especially came to appreciate my Sears classmates, as our JHS was one of the most represented during our 40th NTE reunion. We are a tight-knit bunch, as evidenced in our group photo at the reunion, and during the fun-filled trolley car ride through Kenilworth the following day. Thanks Paula, Merry Ann, etc.!

I look forward to enjoying our new home in Wisconsin, growing our circle of friends, and watching our kids excel in their personal lives and careers. I look forward to keeping in contact with my NTE and Joseph Sears friends.
02/03/16 08:16 AM
#38

Sorry I missed it. I want to go swimming at Elder Lane.