New Trier East High School


Class of 1974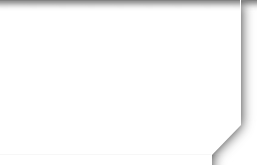 In Memory
George Malcolm Bain
Deceased Classmate: George Malcolm Bain
Date Of Birth: April -9-1956
Date Deceased: January-11-2009
Age at Death: 52
Cause of Death: Sudden hopitalization in Washington DC.
Classmate City: Virginia Beach,
Classmate State: VA
Classmate Country: USA
Was a Veteran: Yes Navy
Survived By: Commander George Malcolm Bain, USN 52 of Virginia Beach, VA died January 11, 2009 in Washington, DC. Born on April 9, 1956, in Evanston, he was the son of Caroline Bain of Glenview and the late John Bain. George is survived by his children, Carrie and Lawson Bain; his Fiancée, Rose Jimenez and her children Eric and Celine; his mother Caroline; his sisters, Cindy (Tom) Conrad and Cathy (Paul) Koller; his brother, Bill Bain; and his nieces and nephews, Laurie and Jim Conrad, Jackie Koller (Aaron) Surber and Liz Koller (Heart) Cumpton, and J.J. and Jessie Bain. Burial will be with full military honors at Arlington National Cemetery on March 25, 2009.
Submitted by: Brian McIlwee

I was a childhood friend of George as we lived three blocks from each other and our birthdays were 6 days apart. We were very close until we reached sixth grade and then migrated our separate ways. George's father was a merchant marine during World War II and as a kid George always dreamed of joining the navy and seeing the world. A few years ago I googled his name just to see what had happened to him and found his obituary. As sad as this was, I was pleased to see he had reached the senior level rank of Commander. Later I was able to connect with his sister Cathy who told me that George loved the navy but had several year long deployments at sea, especially during the gulf wars that took a terrible toll on his life and family.